About
My EV Charger
Our mission at My EV Charger is to improve EV charging accessibility in everyday business and commercial application settings and ensure the effective integration of EVs in our clean energy future.
The Electric Revolution is here
and My EV Charger stands at the precipice ready and poised to lead from the front. We provide a turnkey and innovative solution for Electric Vehicle (EV) charging and energy management solutions for all business enterprises and municipalities. Our smart EV charging platform streamlines the charging experience for drivers while optimizing usage and revenue for businesses. Importantly, all our technology is based on open communication standards to ensure scalable and future-proof solutions.
We provide solutions for:
Smart Home Charging
Fleet Charging
Commercial Charging
Apartments Solutions
Our Partners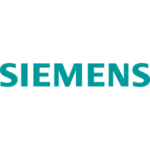 My EV Charger Has The Solutions
Let us know what kind of charging solution you are looking for and we'll build you the perfect package.