What is OCPP?
Open standards are key to pushing the clean energy industry forward and making EV chargers more affordable, accessible, and flexible.
WHY OCPP?
Open Charge Point Protocol (OCPP) is the globally accepted communication standard used by 150+ companies worldwide, enabling communication between hardware and software components of EV charging infrastructure. Effectively, OCPP allows communication between any compliant EV charging software and hardware, regardless of which vendor originally sold or installed it.
Mix & match hardware
Connect a diverse range of EV chargers on a single software platform using OCPP.
Standardization
With broad OCPP adoption, worries about EV charger compatibility will be reduced.
Increased competition
The ability to choose between dozens of hardware & software providers drives down costs.
More flexibility
Open standards put the power to choose back in the hands of customers.
Choice & Flexibility
Remember that time you upgraded your mobile device, only to discover you were locked into an expensive plan with limited features for another two years? OCPP protects against this.
At My EV Charger, we offer clients a range of OCPP-compliant hardware from manufacturers around the world. This means we can offer you a greater choice of features and pricing. It also means you're not locked into a contract with the specific service provider. If you're unhappy with our service, the hardware we sold you can be managed by other OCPP-compliant service providers.
Scalable & Future-Proof
How do we meet the current demand for EV charging while also planning g for future demand?
Not only does OCPP ensures that EV charging infrastructure can be load-managed across a building and between hardware brands. If, for example, the hardware you installed five years ago is no longer manufactured, it can be load-managed with you new hardware, as long as both are OCPP-compliant.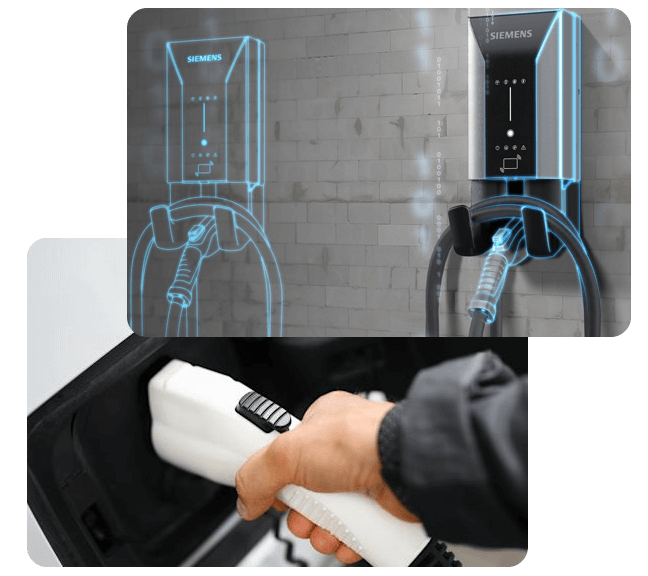 Plug & Play
Today's buildings are increasingly smart and connected thanks to OCPP-compliant hardware. OCPP ensures plug & play with smart technology systems and energy storage.
At My EV Charger, we're always thinking one step ahead. We'll help you develop a plan for EV charging that is cost-effective, scalable, and future-proof.
Want an OCPP-compliant station?
Let us know what kind of charging solution you are looking for and we'll build you the perfect package.