About
Auto Dealership EV Make-Ready Service
Through proper education of the management staff about existing electric vehicle (EV) technology, our auto dealership EV make-ready service assists owners to prepare their dealerships to adequately market and sell EVs. We understand dealerships will be selling an entirely different kind of vehicle than they have previously done up to this point, and we desire to be their travel guide as they excitedly venture into this new world of the electric revolution.
In our surveys throughout the automotive industry. We understood there are two things for an owner to consider in upgrading their dealership to prepare for EVs:
Minimizing The Cost Of Ownership.
Program Highlights
Auto Dealership EV Make-Ready Services Program Highlights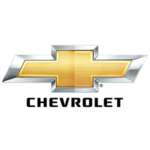 Our Goal
We strive to educate auto dealerships on EV technology while minimizing their initial upfront cost to upgrade their operations to ready themselves for the arrival of EVs.